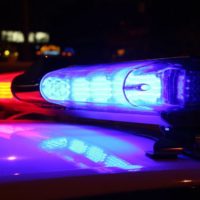 Thanksgiving is one of the busiest travel seasons of the year.
AAA is predicting 54.6 million people will be heading out for the holiday.
Of those, nearly 49 million will be traveling by car, a rebound to almost pre-pandemic levels.
This time of the year is also associated with higher drinking rates, which combined with the sheer number of drivers on the road, makes it an especially dangerous time for motorists.
To prevent crashes, more than 200 state and local law enforcement agencies will be ramping up enforcement as part of the Safe Family Travel campaign.
Starting this week, officers will be out in greater numbers conducting sobriety checkpoints and saturation patrols designed to discourage impaired driving and promote seat belt use.
Safe Family Travel operations begin before Thanksgiving each year and run through New Year's Day